---
 

NOW OFFERING THE GENTLE MAX PRO LASER
THE NUMBER ONE LASER WORLDWIDE
LASER TREATMENTS TO INCLUDE:  HAIR REMOVAL, PIGMENTATION CORRECTION, SKIN TIGHTENING, SPIDER VEINS & NAIL FUNGUS
**CALL THE OFFICE AND ASK FOR OUR AESTHETICIAN, VANESSA FOR MORE INFORMATION**
---
JULY SURGERY SPECIALS!!
TUMMY TUCK WITH LIPOSUCTION
$6800
BREAST AUGMENTATION W/ GUMMY IMPLANTS
(FREE BOTOX FOR YOU & A FRIEND)
$4800
*plus CosmetAssure Ins Fee, Hospital & Anesthesia fees*
---
SUMMER CONSULT SPECIAL IS HERE!!
Schedule Your Appointment this Month!
Schedule your appointment today, our Consult fee is $100.00 thru August 31, 2018!  The Consult fee will also go toward any surgical procedure you have done!
** MENTION OUR WEBSITE AND RECEIVE $25.00 OFF **
---
JUVEDERM SPECIAL
$50 OFF PER SYRINGE
Offer good thru July 31, 2018!!!
---
LOOK!!!
*CALL AND ASK VANESSA FOR HER FANTASTIC READY FOR SUMMER LASER SPECIALS*
LASER PACKAGING AVAILABLE FOR
PERMANENT HAIR REMOVAL
SPIDER VEIN THERAPY
SKIN TIGHTENING
TOE NAIL FUNGUS
HYPERPIGMENTATION
** GIFT CERTIFICATES ARE ALWAYS AVAILABLE**
JUVEDERM,  (SEE CURRENT SPECIAL), BOTOX,  HYDRAFACIAL MD (LOOK AT OUR CURRENT SPECIAL BELOW), JANE IREDALE MAKEOVER, SKINCEUTICAL CHEMICAL PEEL, AND MORE!!!
CALL OUR OFFICE TODAY FOR DETAILS!!
---

KYBELLA       
IT'S NOT SURGERY….. IT'S AN INJECTION!!
YOU CAN LOSE YOUR "DOUBLE CHIN" WITHOUT SURGERY!!
$1000.00 
** per treatment **
EXPIRES  — AUGUST 31, 2018
---
20% off thru AUGUST 31, 2018
NOW OFFERING IN-OFFICE LIPOSUCTION
MENTION YOU SAW THIS ON OUR WEBSITE  – AND RECEIVE A FREE CONSULT!!
---

MICROPEN – FOR SKIN REJUVENATION AND HAIR GROWTH!!
CALL VANESSA (OUR AESTHETICIAN) – CALL FOR INFORMATION ABOUT MICROPEN TREATMENTS!!
**MENTION YOU SAW OUR SPECIAL ON OUR WEBSITE AND RECEIVE $50.00 OFF YOUR FIRST TREATMENT**
---
HYDRAFACIAL MD®
CALL OUR AESTHETICIAN  – VANESSA
TAKE ADVANTAGE OF HER *INTRODUCTORY OFFER*
$99.00
REG:  $150.00 each
**WE HAVE SPECIAL PACKAGE FOR HYDRAFACIAL –  3 @ $115.00 each **
(limit "1" pkg at this price)
**Introductory offer is good for new patients to Vanessa**
Existing patients will receive a Hydrafacial for $125.00 thru August 31, 2018!!
---

CELLFINA™ SPECIAL
** BUTTOCKS & THIGHS **
25% OFF!!!
Dr. Anh Lee is now offering CELLFINA™ – The only FDA-cleared, minimally invasive procedure clinically proven to treat cellulite –  Why CELLFINA™?  – You're happy with the way you look – except for those "dimples" in your thighs and butt that just won't budge – creams, lotions, wraps and lasers don't seem to work …. THIS does!!!  The results are a smooth look that gives you the confidence to wear a bathing suit, shorts and skirts!!

---
JANE IREDALE SKIN CARE  MAKE UP
Come in and get a FREE Consultation & Color Match with Vanessa!!
**MENTION YOU SAW THIS ON OUR WEBSITE AND RECEIVE 10% OFF ONE JANE IREDALE PRODUCT**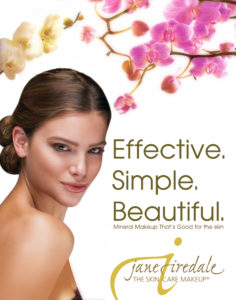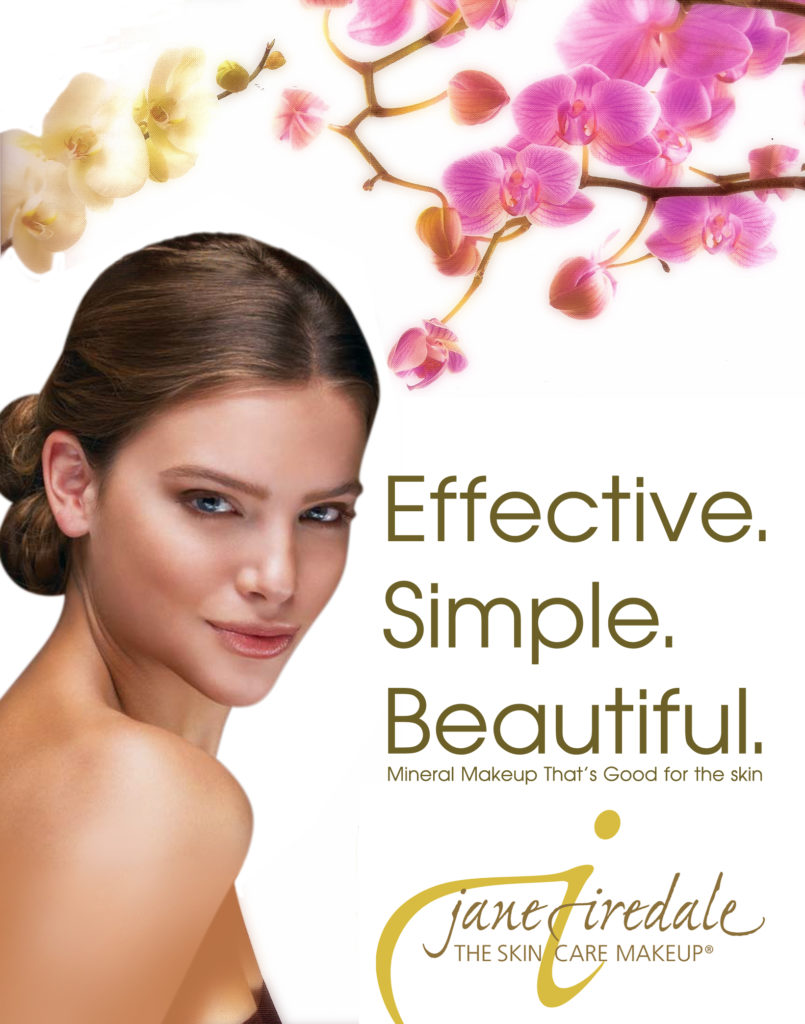 NOW OFFERING A GLAMOUR LINE 
ASK ABOUT OUR 30-30-30!!!
---
**HYDRAFACIAL MD SKIN CARE PRODUCT LINE**
Works on ALL skin types!!
These products help with…
Damage from the El Paso sun
Keeps skin hydrated
Firms skin & evens out skin texture  
Decreases fine lines and wrinkles
Hyperpigmentation issues
Acne prone skin
CALL VANESSA TODAY FOR YOUR FREE CONSULTATION!!!
---
** DR. LEE IS PROUD TO ANNOUNCE  THAT WE ARE NOW OFFERING **
SKINCEUTICALS
CORRECT ….. PREVENT ….. PROTECT
This medical skin care line was born from decades of skin cancer research,
high potency formulas that are concentrated in pure actives and proven to
penetrate optimally into the skin.
*These products are formulated to both correct the signs of aging and prevent future damage*
~Contact our Aesthetician – Vanessa~
Start protecting your skin today!
**MENTION YOU SAW THIS ON OUR WEBSITE AND RECEIVE A 10% DISCOUNT ON PRODUCT THRU AUGUST 31, 2018**