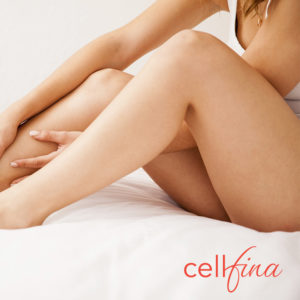 CELLFINA™ – The only FDA-cleared, minimally invasive procedure clinically proven to treat the primary structural cause of cellulite (96% of patients were satisfied after two years) – the longest FDA clearance for cellulite treatment!
Why CELLFINA™?  You're happy with the way you look except for those dimples on your thighs and butt that just won't budge.  Maybe you've tried creams, lotions, wraps and lasers, but nothing works for long.  You need a long lasting solution.  CELLFINA™ results in a smooth look that will give you the confidence to wear a bathing suit, shorts or higher hemlines.
This in-office single treatment takes approximately 45 minutes with limited downtime!
FIND OUT IF CELLFINA™ IS RIGHT FOR YOU!!