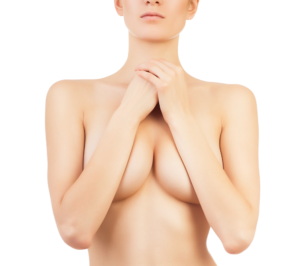 Are you searching for a local cosmetic surgeon around Lubbock, Texas?  Dr. Anh Lee has safely performed thousands of breast augmentation procedures.
She is an experienced top rated professional cosmetic surgeon who cares about each of her patient's concerns. Patients who have had surgery love their beautiful breasts and have increased self-confidence after receiving their breast enhancement. Proper surgical technique and attention to detail are essential to good results, and too often these are overlooked.  Breast augmentation procedure, technically known as augmentation mammoplasty, is a surgical procedure to enhance the size and shape of a woman's breast.
For many women, breast size is an important part of feeling healthy, attractive, and confident. You can work hard to get fit and slim down, but if you aren't born with the breasts you love, surgery may be your best option. Breast augmentation near Lubbock Texas is the choice of many women who want to be their most confident and lead their best life.
Breast Augmentation Considerations
Breast augmentation can dramatically improve the appearance of a woman's breasts. During your breast augmentation consultation, you'll learn more about your options for creating your ideal breast appearance, including:
Implant size
Implant material (silicone gel or saline)
Implant position (above or below the pectoralis muscle)
Implant incision method
Most Women Prefer Breast Implants from a Female Plastic Surgeon Near Lubbock Tx!
You will love your new hour glass shape.  Board Certified Plastic Surgeon, Dr. Lee uses the latest fat harvesting technologies and fat transfer to beautify your breast and any areas you aim to improve.  Dr. Lee can also sculpt your body with High Definition Liposculpture techniques.
Breast Augmentation

Breast Enlargement

Breast Implants

Breast Reduction

Breast Enhancement

Gummy Bear Implants
Dr. Lee performs awesome breast lifts that are minimally invasive.
Schedule your private consultation as soon as possible to learn more about our minimally invasive techniques. Many of our patients qualify to have a scarless breast lift, others may simply need a minor camouflaged incision. If you need a more extensive breast lift, we recommend that you get a lollipop incision. Dr. Anh Lee is a perfectionist, so you can expect amazing results with a beautiful shape and natural youthful new look when she completes your procedure.
Dr. Anh Lee has safely performed thousands of breast implant procedures for women across Texas.  Many consult with her for lost of breast volume after pregnancy, or were simply unhappy with their breast size. Natural looking breast implants from Dr. Anh Lee will leave you with the natural contour you'll absolutely love!